It looks as if Khloe can't deny it. She's weak in the knees for Tristan. She seems to have swallowed her pride and appears to be putting the pieces back with her two-timer.
Khloe was spotted in two locations within the vicinity of Tristan. First, it was dining out on the town. That's Khloe as the blonde, and Tristan texting his next baby mama.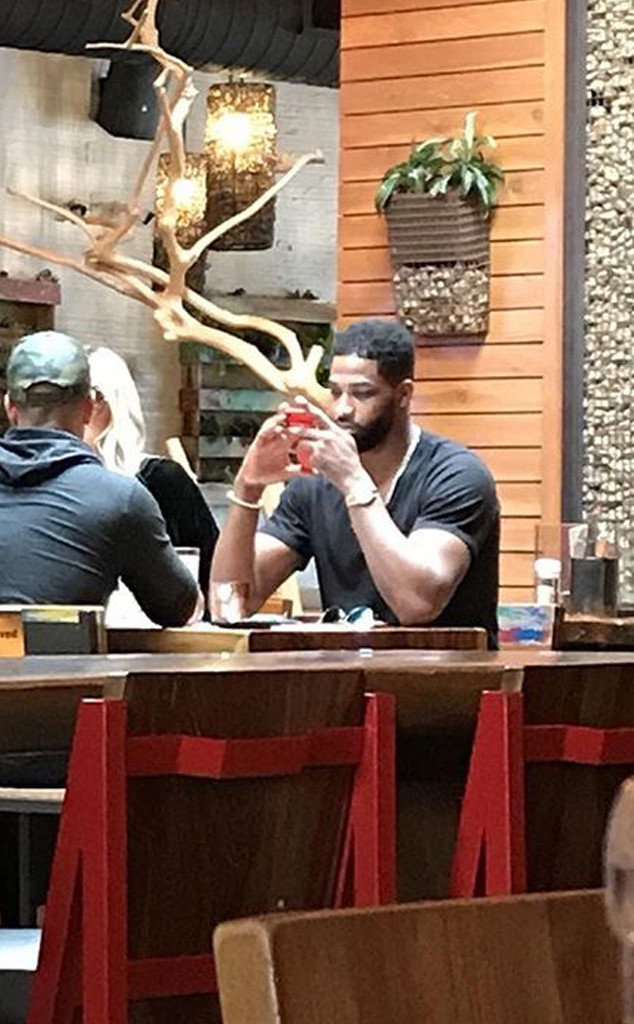 This is Khloe cheering on her man or keeping hope alive, but she has to know he'll cheat. Hmm… I guess she has to stand by her man and figure it out.