With many trials and errors leading up to the birth, Ms. Khloe gave birth to a little baby girl Thursday morning near Cleveland.  The Kardashians with names starting with a "K" were there.  In order of seniority, it was Kim, Kris, and Kourtney.  Khloe's BFF Malika was there along with two-timer, Tristan Thompson and maybe, perhaps, his next baby mama.
If you haven't heard, Tristan cheated in October and as early as a few days leading up to the birth.
Oh, snaps!
It's what he did to his first baby mama when he left her for Khloe.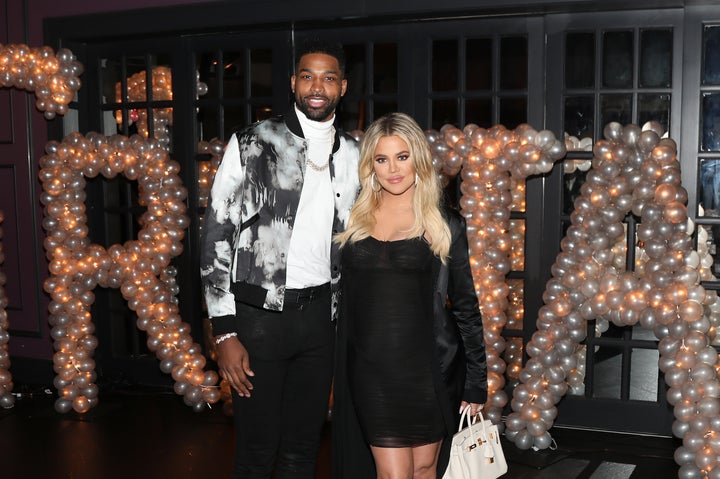 Has anyone told Khloe that how you get them is how you lose them?
Does she know Karma?
It does start with the letter K.
This is baby number one for Khloe and Tristan, but the cheating on a pregnant girlfriend is not new to Tristan. In fact, Khloe played the role of the next chick, when Tristan cheated on his pregnant girlfriend for her.
Flash forward and it's Ground Hog's day or Karma or onto the next chick.
Anyway. . .